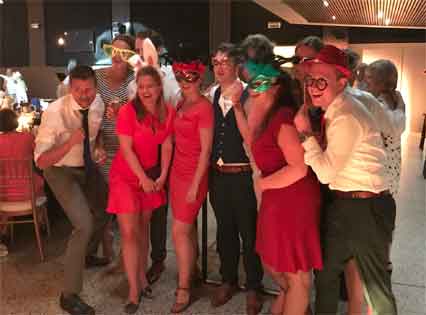 Lachen, gieren, brullen, …
Ga samen met je geliefde voor een romantische foto of verzamel al je vrienden voor een knotsgekke foto. Vergeet zeker de props niet! The Mirror is het perfecte begin van de avond. Je gasten zullen hier nog lang over napraten.
Origineel gastenboek
Laat uw gasten hun leukste foto 2x printen, op die manier kunnen ze het dubbel exemplaar in jullie gastenboek kleven. Nu nog een toffe tekst, quote erbij en hij is helemaal af. Een uniek gastenboek, waar je steeds op kan terugkijken.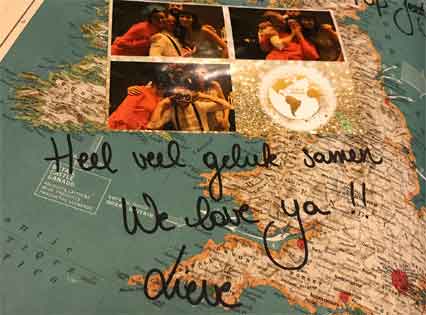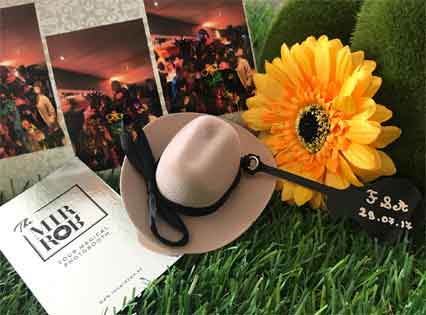 Aandenken
De andere fotostrip kunnen de gasten uiteraard meenemen naar huis. Iedereen mag onbeperkt op de foto. Het leuke is dat jullie achteraf ook alle foto's digitaal toegestuurd krijgen.
100% personaliseerbaar
Het ontwerp van de fotostrip maken we volledig op naar jullie wensen. Dit volgens jullie thema of concept. Meestal gebeurt dit aan de hand van de uitnodiging. Je zal zien, we creëren samen de meest memorabele fotostrip ooit.